Nabventures

NABVENTURES is a venture growth equity fund that invests in agriculture, food, rural businesses and agri/rural financial services at early to mid-stage. We are focused on driving transformation in these industries by providing strategic and operational insights, patient capital and access to our extensive network.
Omnivore
Omnivore funds entrepreneurs
building the future of
agriculture and food systems.
Investment themes include Farmer platform and Fintech, B2B Agri Market Place,
Farmer to Customer (F2C) Brands, Precision Agriculture, Post Harvest Technologies
Agri Food Life Sciences
IIMK LIVE

LIVE is a business incubator and entrepreneurship development centre of IIM Kozhikode set-up with the support of Department of Science and Technology, Government of India. Established in June 2016, the centre is envisioned to function as a business incubator with a purpose of creating a National Centre of Excellence that promotes innovation, new business venturing and entrepreneurship. Towards this, it seeks to emerge as a collaborative platform that help transform innovative ideas into business ventures that make significant economic and social impact. As an on-campus Incubator, it stands to gain immensely from the faculty members, students, research & knowledge base, alumni, institutional networks and other resources at IIM Kozhikode.
Indigram Labs

Indigram Labs Foundation (ILF) was founded in 2015, as a Technology Business Incubator with the support of NSTEDB, DST, GoI. We believe that entrepreneurs have a unique opportunity to make the positive global change while remaining profitable. They have the power to change lives and livelihoods in the communities and the country. We see them as the conduit for real change and development – a ripple effect that begins with the business and moves into the community at the grassroots level.
SINE IITB

Society for Innovation and Entrepreneurship (SINE), is an umbrella organisation at IIT Bombay for fostering entrepreneurship and nurturing tech start-ups. It administers a business incubator which provides 'Start to scale' support for technology based entrepreneurship and facilitates the conversion of research activity into entrepreneurial ventures.
C-CAMP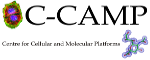 The Centre for Cellular and Molecular Platforms (C-CAMP) an initiative supported by Department of Biotechnology, Govt of India is a catalyst of cutting-edge research and innovation in the life sciences since 2009. C-CAMP is also a member of the Bangalore Life Science Cluster (BLiSC). We facilitate Bioscience Research and Entrepreneurship by providing Research, Development, Training and Services in state-of-the-art Technology Platforms.
ICAR-IARI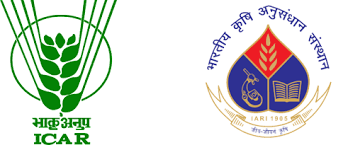 The journey of Indian Agricultural Research Institute (IARI), popularly known as Pusa Institute, began in 1905 at Pusa (Bihar) with the generous grant of 30,000 pounds from an American philanthropist, Mr. Henry Phipps. The institute was then known as Agricultural Research Institute (ARI) which functioned with five departments, namely Agriculture, Cattle Breeding, Chemistry, Economic Botany and Mycology. Bacteriology unit was added in 1907. The name of ARI was changed to Imperial Institute of Agricultural Research in 1911 and, in 1919 it was renamed as Imperial Agricultural Research Institute.